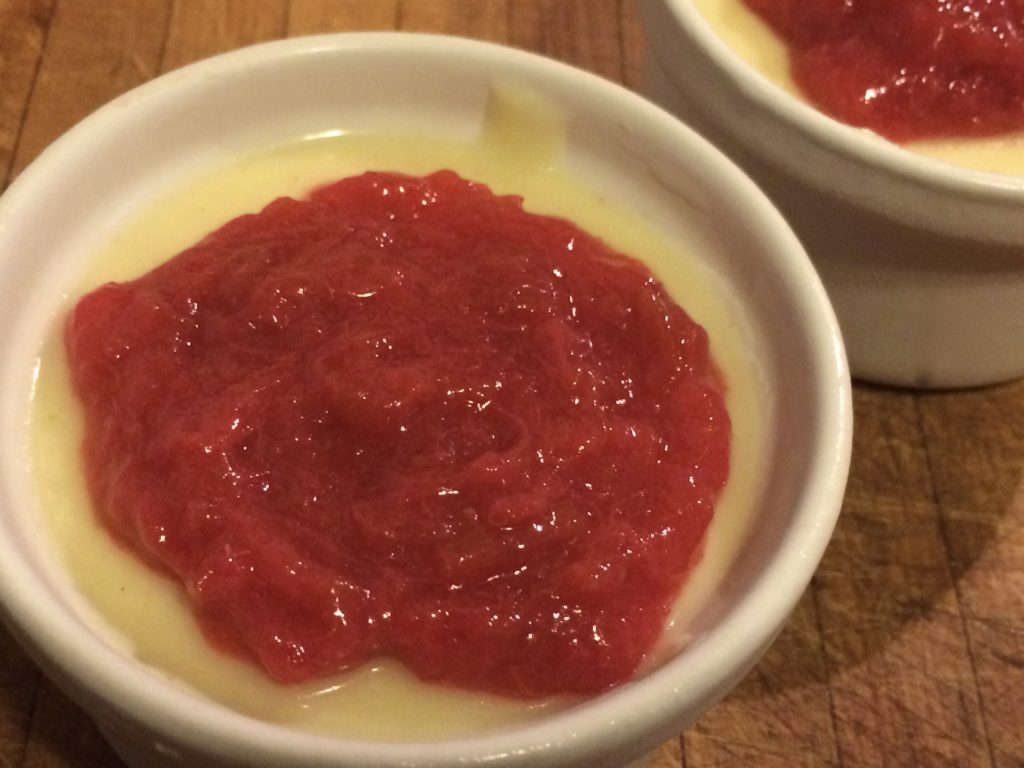 My guy asked me the other day if I quit blogging. It's not so much that I quit it's just that it's been hard to try and actually write. I made this dish earlier in the summer when my rhubarb was fresh and never got around to posting it. Now all I can think about is the fact that my cat Oedipus loved this dish and he is no longer with us. Which brings me to my point of why it's hard to write.
I started a post a few weeks after his death and have not been able to bring myself to finish it. It's called Saddle Thrombus. Enough said. Now every time I try to blog I get teary eyed. In fact I'm crying a bit right now.
It's been over 2 months and yes I am doing better but every now and then I still get incredibly sad. I have quit reliving that terrible day in my head and have started to just think of all the good things he brought to my life and the fond memories I have of him, but I still get sad here and there.
Most people out there are thinking…'what the hell? He was just a cat'. Well you people are wrong. He wasn't just a cat. I've had other pets before and still have other pets but it's not the same. He was special. I've had other pets pass before and yes I was sad but it wasn't a debilitating sadness that consumed me when my honeybun passed.
He was the most personable animal I ever knew. Some cats are stupid and ditzy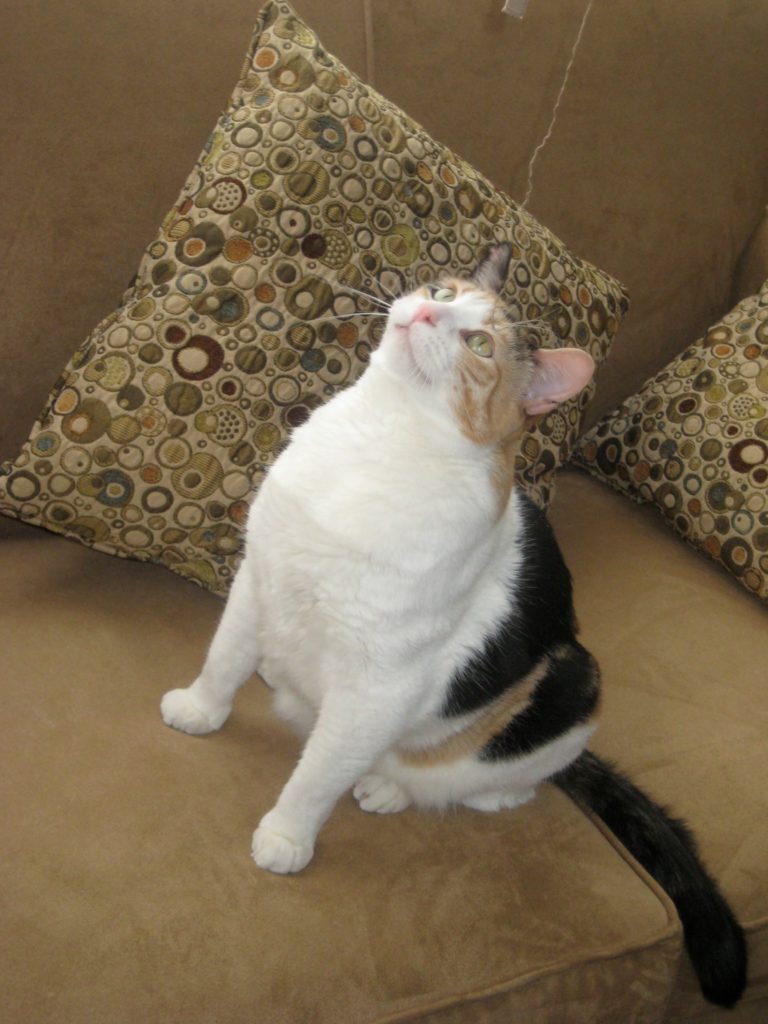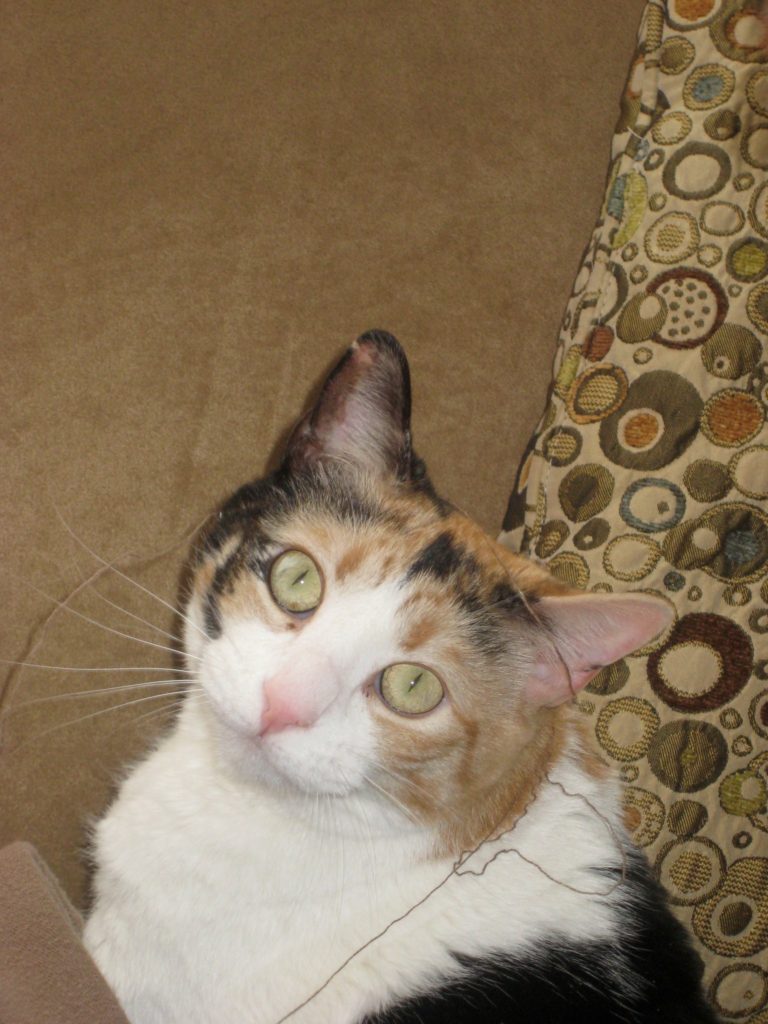 & others are more wise and exhibit more human traits.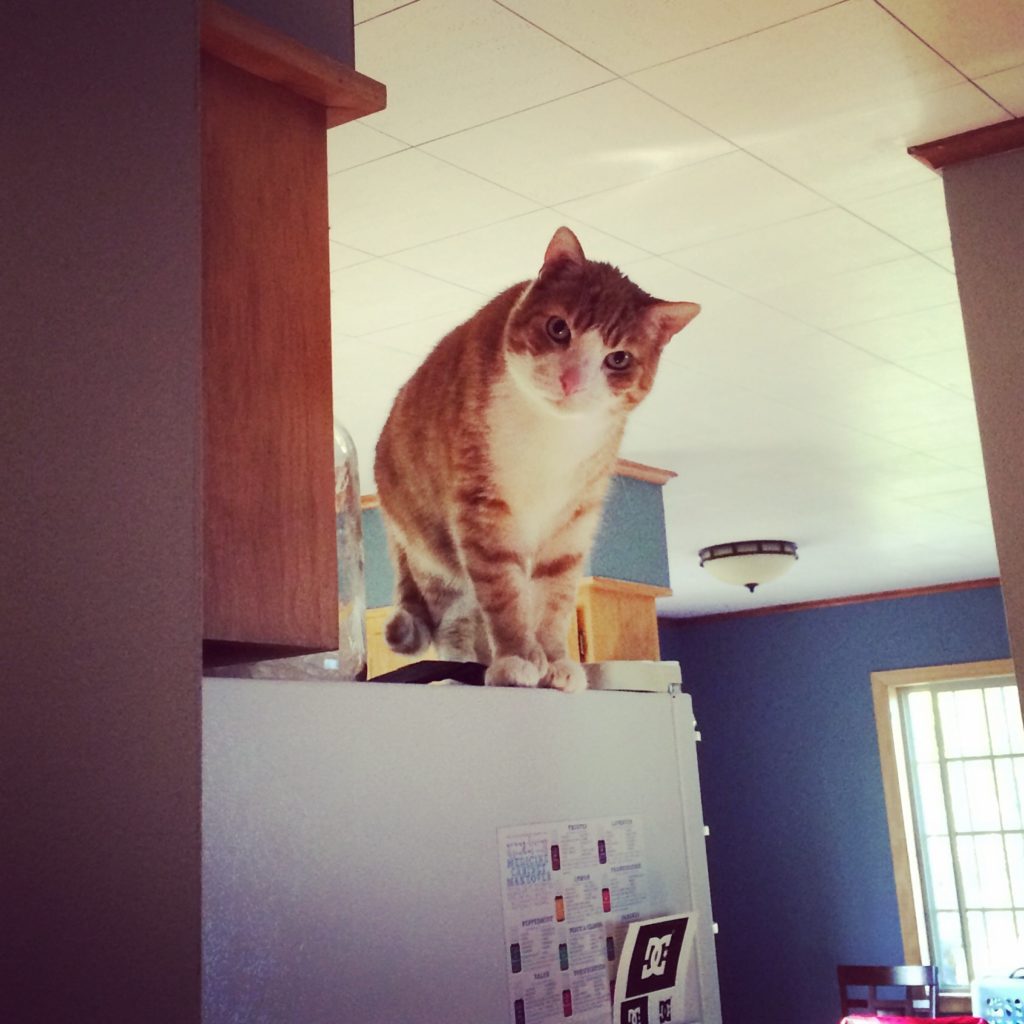 The blank page ones or ones that aren't as aware aren't any less lovable but I loved Oedipus the most. He was my baby boy. I know he wasn't a real child but he acted like one. I treated him more like one. That's why his death has been so hard. He was the closest thing I will ever have to an actual child as children are not in the cards for me.
There will never be another one like him. One of his favorite things was dairy products. He loved all things dairy…cheese, cottage cheese, yogurt, sour cream, milk (he especially loved it when you ate cereal so he could get a few laps of the leftover milk in your bowl), ice cream, etc. He loved it all.
I made this vanilla pudding and he could smell the dairy in it. He'd sit right beside you begging for some. Obviously he wanted nothing to do with the rhubarb sauce but he liked the pudding part.
Vanilla Pudding with Rhubarb Sauce
Rhubarb Sauce
1/3 cup sugar
1/4 cup water
2 1/2 cups rhubarb (if using frozen make sure it is thawed & drain out excess liquid)
lemon juice to taste
In a small saucepan bring sugar and water to a boil. Add the rhubarb. Cook and stir for 5-10 minutes or until rhubarb is tender and mixture is slightly thickened. Remove from the heat. Stir in lemon juice to taste.
Vanila Pudding
3/4 cup sugar
3 tbsp corn starch
3 cups milk (I used 2%)
3 beaten egg yolks
1 tbsp butter
1 1/2 tsp vanilla
In a medium heavy saucepan combine sugar and cornstarch. Add milk. Cook and gently stir over medium heat until thickened and bubbly. Cook and stir for 2 minutes more. Remove from heat. Gradually stir 1 cup of the milk mixture into egg yolks.
Slowly whisk egg yolk mixture back into milk mixture in saucepan. Bring to a gentle boil; reduce heat. Cook and stir for 2 minutes more. Remove from heat. Stir in butter & vanilla. Pour pudding into 4 individual serving bowls. Cover surface of pudding with plastic wrap. Chill in fridge for 1 hour or up to 24 hrs before serving.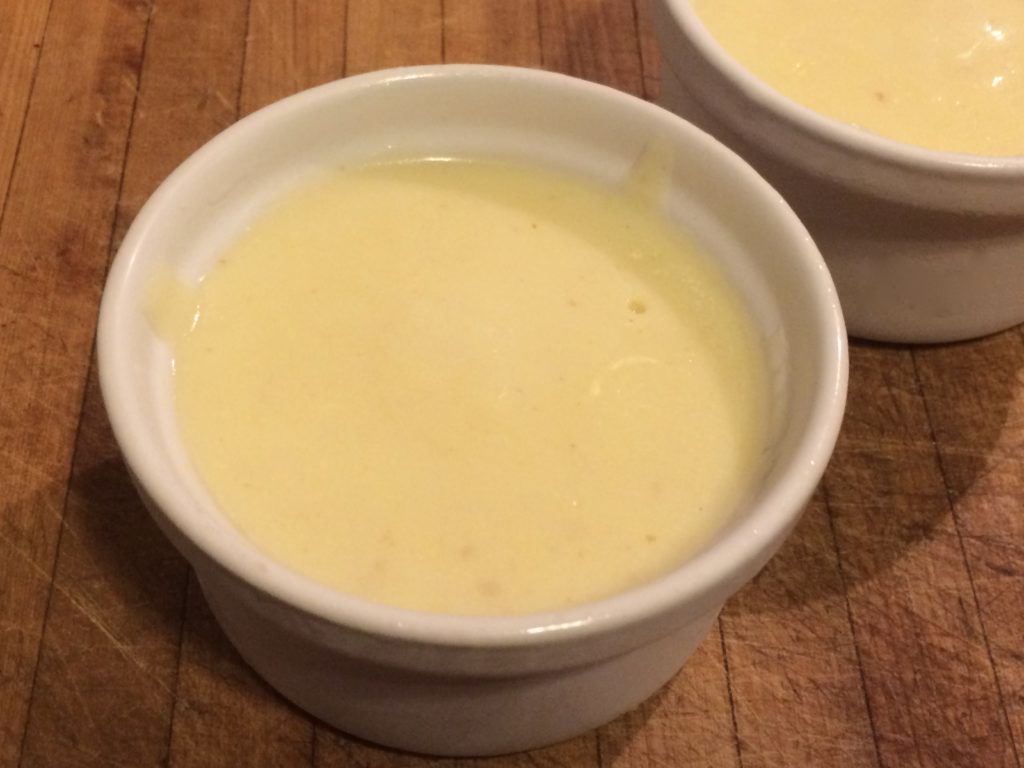 Top with rhubarb sauce if desired.