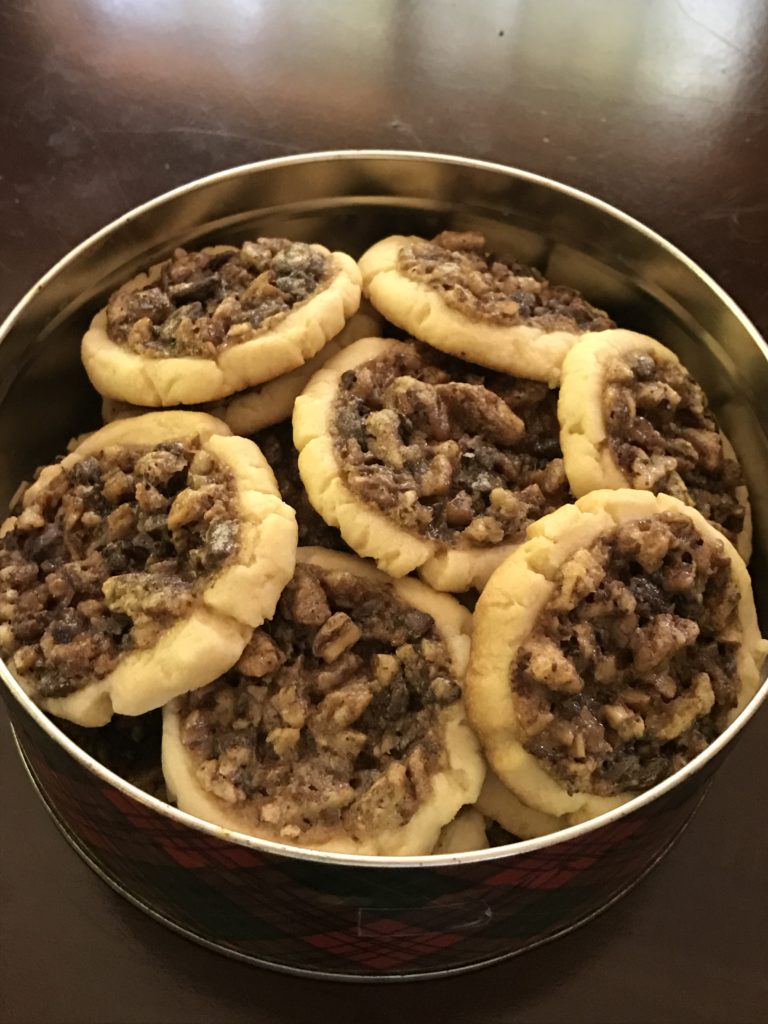 I love pecan pie. I always have. One of my other favorite cookies to make is a pecan tassie so I was very excited to make these. They did not disappoint. They are a great translation of pie into cookie.
Oklahoma: Pecan Pie Cookies (from Bob's Red Mill United States of Cookies)
Ingredients
1/2 cup butter
1/4 cup vegetable oil
1/2 cup sugar
1/2 cup powdered sugar
1 egg
1 tsp vanilla
2 cups al-purpose flour
1 tsp baking powder
1/2 tsp salt
1 cup chopped pecans
1/2 cup brown sugar
1/2 cup dark chocolate chips, chopped
1/3 cup heavy whipping cream
1 tsp vanilla
Preheat oven to 375 degrees.
In a large mixer bowl combine butter, oil, sugar and powdered sugar. Beat until well combined, about 2 minutes. Add egg and vanilla extract and beat until combined.
Add flour, baking powder, and salt. Mix just until combined. Scoop onto a lined or greased baking sheet about 2-3 inches apart.
Dip a small cup into sugar and make an indention in each cookie to hold filling.
Mix pecans, brown sugar, mini chocolate chips, heavy whipping cream and vanilla in a small bowl. Spoon filling into each cookie round.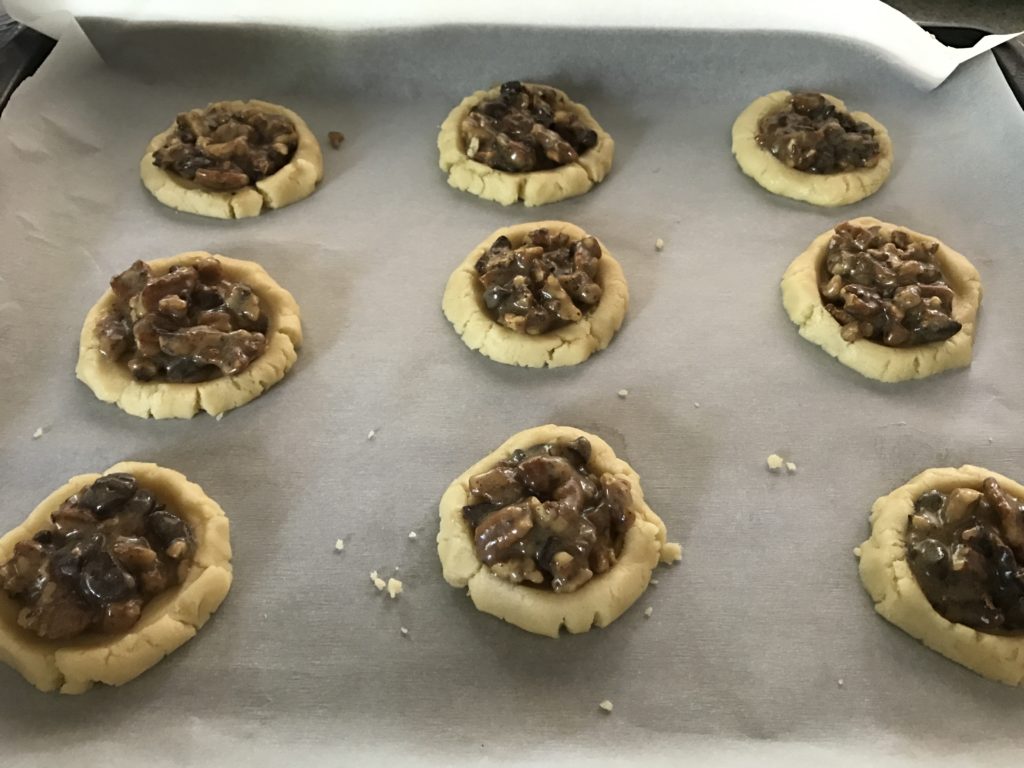 6.   Bake for 10-12 minutes or until golden brown around the edges. Cool on a wire rack.